Supply flotation machine for mineral dressing plant/zhengdazhongke machinery
Published: May 27 for
Anonymous
Application of flotation Machine:

www.aac-equipments.com/info@aac-equipments.com.Flotation machine is the main tool for the nonferrous ore dressing line, it has a large quantity of advantages for ore dressing, as the principle of this machine is by creating bubbles and the mineral materials will adhere upon the bubbles to float on the surface of the solution, and then can be collected by scratch plate.

Working Principle of Flotation Machine:

The flotation machine is the latest design to use the circular tank concept and combines the benefits of circular cells with the unique features of the Minerals mechanism to create the ideal conditions to maximize floatation performance for all roughing, cleaning and scavenging duties. ZDZK can provide magnetic separator and other equipment to match up flotation machine for processing material.

The flotation machine is driving by the driving band operated by the motor and this will bring the centrifugation and negative pressure. In this condition, enough air will mix with the slurry and at the same time the slurry and chemical will mix very well to make the mineral adhesion to the bubble. The height of shutter can be adjustment to scapte the usful bubble.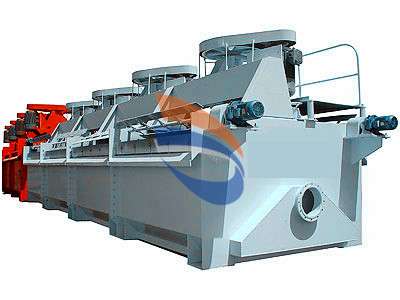 Supply flotation machine for mineral dressing plant/zhengdazhongke machinery