Supply baking-free brick machine, brick making machine/zhengdazhongke machinery/zdzk
Published: June 07 for
Anonymous
Www.aac-equipments.com/info@aac-equipments.com/supplier.anne@aac-equipments.com/Application of Baking-free Brick Machine:

Baking-free Brick Machine is very useful in brick making industry with the large capacity and the best automacit controlling and operating system. The brick machine can utilize fly ash, sand, cement, stone and other composite materials to make brick which don't need any curing and autoclaving procedures.

Advantages of Baking-free Brick Machine:

1.Special design for material storing and dividing system: ensure the exactness of material supply, reduce the situation of uneven density, and supplying quality caused by the internal pressure and other external effects, make that material is used up as soon as it is been supplied, insure the high quality of products.

2.Point source vibration system: to suit the design of large-scale molding machine. Suit for large working place, with several technics as computer control, hydraulic pressure drive and Machine and power-generation equipment in-phrase. Introduce whole in-phrase libration mode, vibratory power and the frequency can be ad×justed based on requirements of different technics, add material with low frequency and molding with high, adjust the vibratory power according to different raw material to reach the best effect.

3.Manipulative System: digital combined with displacement sensor effectively, to ensure every details exactness; it is suit for a complicated working condition. The system that complies with hundreds of technics is advanced and easy to handle.

4.Diagnose automatically: Computer faults diagnose automatically system, alarm hint, is good for eliminating the faults in time. United with long-distance controlling system, watch and diagnose through telephone line.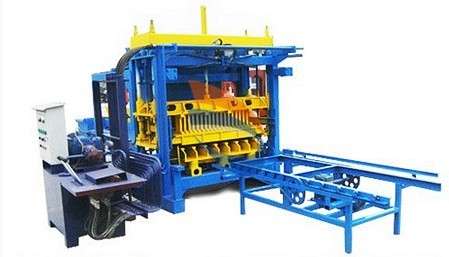 Supply baking-free brick machine, brick making machine/zhengdazhongke machinery/zdzk